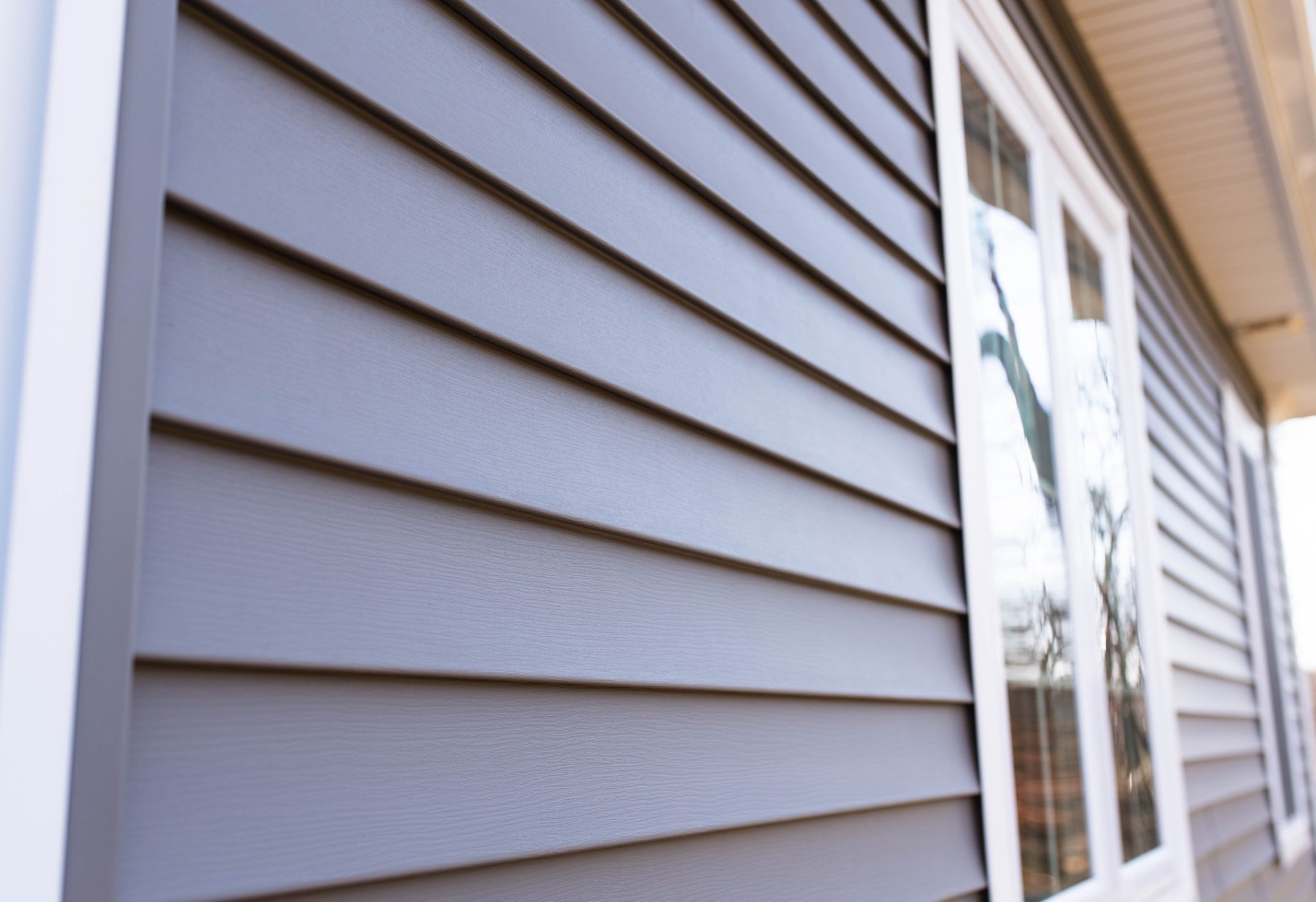 Atlanta Siding Installation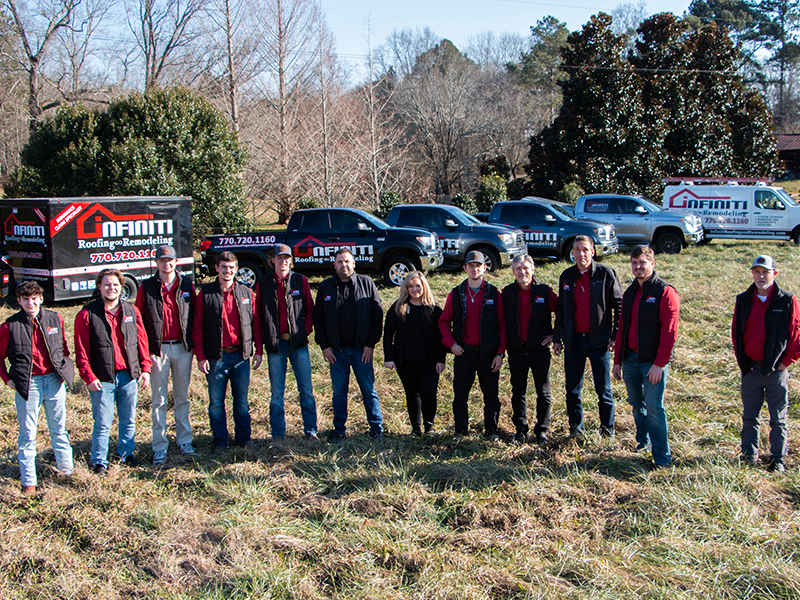 Professional Siding Contractors
Professional roofing & siding installation working in the Atlanta Metro area.
Siding Replacement in Canton Georgia and Metro Atlanta
Siding replacement is a process of removing and installing new siding on your home. It can improve your home's appearance, energy efficiency, and value. Siding replacement can take anywhere from a week to two weeks depending on your property size and siding needs. Infinti is very experienced in replacment siding jobs and has hundreds of reviews on Google alone that detail our quality of work.
Canton Georgia and Metro Atlanta Siding Repair
Siding repair is a process of fixing damaged or worn-out siding on your home. It can restore your home's protection, functionality, and aesthetics. Siding repair can be done on a small scale or a large scale depending on the extent of damage.
The Premier Siding Installers in Canton Georgia and in the Atlanta Area!
When your home's exterior is starting to look faded and worn out, it's probably time for an update. Instead of slapping on some new paint and calling it a day, why not increase your home's value and appeal with some brand new siding?
Siding is a long-lasting solution that protects your home from water damage, hail, wind, and other weather elements. It lasts longer than a coat of paint, brightening up your home while also helping you save on energy costs. With so many styles and colors to choose from, you'll be sure to find the right fit for your home.
Turn to Infiniti Roofing & Remodeling for siding installation or replacement services. Our remodeling crew is ready to answer your questions and to give you a rundown on the pros and cons of different kinds of siding.
Let's Get Started!
Ready for a new or revamped roof?
Quality Roofing and Remodeling in North Metro Atlanta
---
Siding Services We Offer
Our team of experts is ready to walk you through all the siding options we have available. We can go over pros and cons of the different kinds of siding and show you the variety of styles and colors, too.
Professional siding services will help your home look its best. From start to finish, we promise you'll be 100% satisfied! And by the time Infiniti Roofing & Remodeling is done, you'll have a home worthy of a magazine.
Vinyl Siding
Vinyl siding is the most popular type of siding used and what you'll see on most homes. Homeowners love it because it's so versatile and easy to maintain. With so many colors and styles to choose from, you can make your home look exactly the way you want.
Fiber Cement Siding
Fiber cement siding looks good, lasts long, and is easy to maintain. Better yet, it's also an affordable option for your home! Like vinyl siding, fiber cement siding comes in a variety of styles, colors, and thicknesses. You can also paint it if the color starts to fade, or if you want to refresh the look of your home.
Stucco Siding
Stucco siding has been used for hundreds of years. Traditionally, it is a mixture of cement and sand or lime. It's affordable, durable, noise-resistant, and is a great choice for hot climates. It's also classified as noncombustible by the Foundation of the Wall and Ceiling Industry. Unlike other types of siding, stucco can be shaped and textured, making it a good match for certain architectural home styles.
Wood Siding
Wood siding is a great option for homeowners who want the all-American look. It is the most environmentally-friendly siding since no pollutants are emitted during manufacturing. Wood siding also comes in a variety of styles and finishes.
Metal Siding
Metal Siding offers superior durability and is able to withstand even the harshest weather conditions. Although it costs more at first, metal siding is difficult to damage. With this option, you may never have to replace your home's siding ever again.
Composite
Composite siding is a sustainable option made of sawdust and recyclable polymers. Not only does it enhance the look of your home, but it also offers additional protection against the elements. This type of siding comes pre-primed and can be painted in the color of your choice.
LP SmartSide
LP SmartSide is a brand of engineered wood siding that is more durable and easier to maintain than traditional wood siding. It will protect your home from the elements and also comes in a variety of styles and colors.